Mobil 1™ is Aston Martin Red Bull Racing's official lubricant partner. We supply the Formula One® team with Mobil 1™ racing oils while providing world-class engineering support throughout the race season.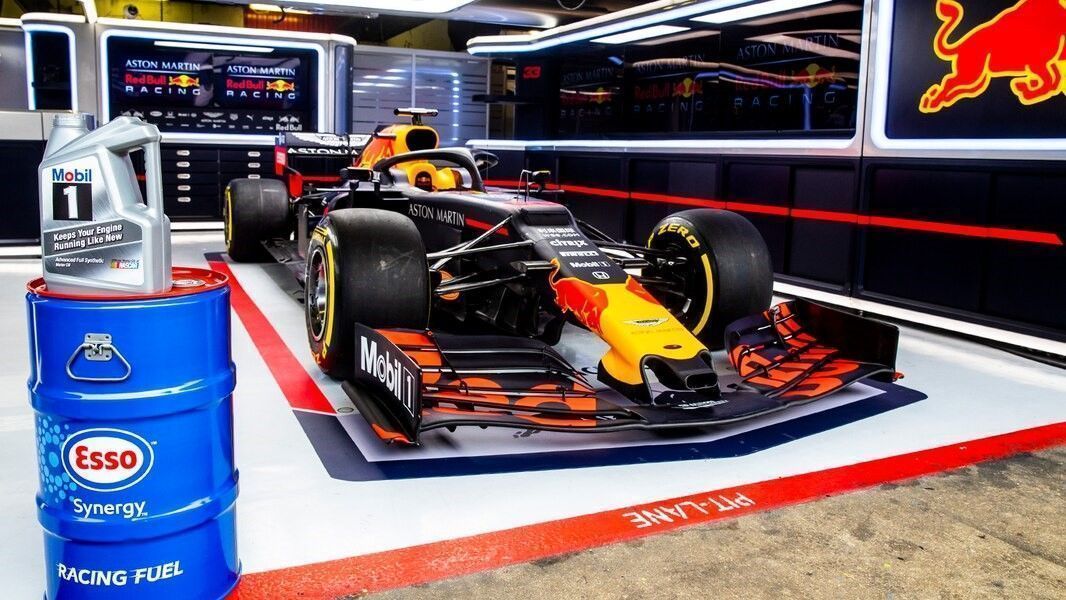 A partnership built for the podium
As Aston Martin Red Bull Racing's official lubricant partner, our advanced products support their high-powered RB15 race car, helping to enhance the hybrid turbo power unit's performance.

"Every component needs to last as long as possible. Mobil 1 protects the engine by reducing the friction between 300 moving parts, cooling them so the engine can reach the higher temperatures needed at peak power. And if we do our job properly, we're getting the maximum performance of that engine." – David Tsurusaki, Motorsports Technology Manager, ExxonMobil

Our dedicated Mobil 1™ engineers strive to protect Aston Martin Red Bull Racing's engine against the high temperatures reached at maximum performance. What we learn on the track is applied when developing Mobil 1™ lubricants that protect the engine in your car.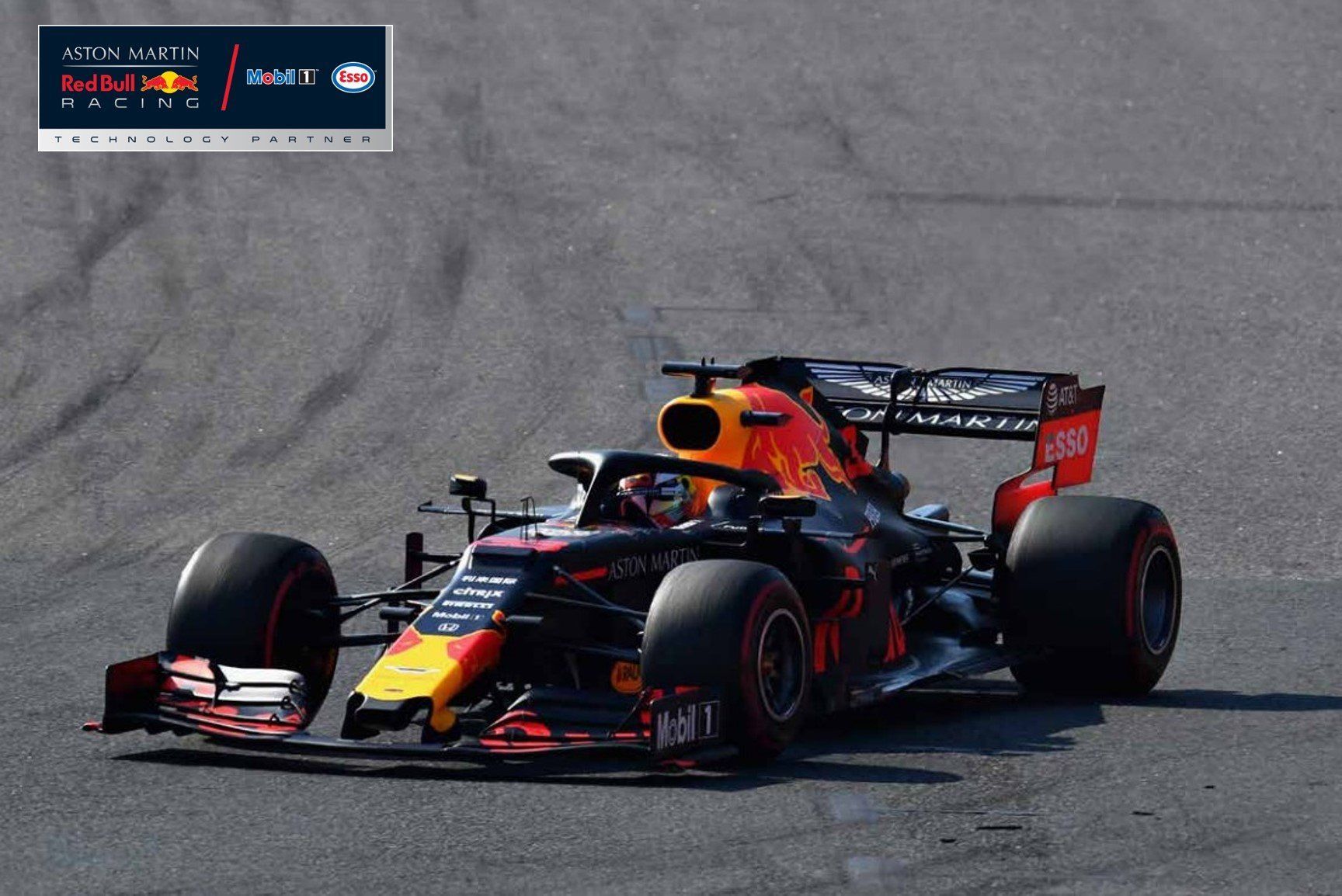 A sport defined by extremes
Mobil 1 race lubricants are helping to make Aston Martin Red Bull Racing even faster, which further amplifies the extremes of every race. In Formula One, the drivers, race cars and lubricants are always pushed to their limits.

124 heavyweight punches
Drivers feel G-forces similar to 124 heavyweight punches.
370 kph
Race cars achieve average speeds of 370 kilometers per hour on some tracks.
300º Celsius
Motor oil must withstand temperatures of up to 300 degrees Celsius.
Ever wonder what 5 Gs feel like?
The latest Formula One race season brings new challenges. Wider tires + more aerodynamic downforce = more speed, more Gs and more stress on the drivers. Mobil 1 lubricant technology helps Aston Martin Red Bull Racing go faster, which means drivers Max Verstappen and Pierre Gasly must be stronger to withstand the increased physical demands of every race.
Race car: Aston Martin Red Bull Racing RB15
Speed: 0 to 100 km/h (62 mph): 1.7 seconds
A Grand Prix race car engine can rev up to 15,000 rpm. The motor oil endures temperatures of up to 300 degrees Celsius/572 degrees Fahrenheit and the gearbox experiences up to 3,000 gearshifts per race. Our job isn't easy under these circumstances. Mobil 1™ lubricants separate and cool more than 300 moving parts, withstand engine forces thousands of times greater than the force of gravity and protect against stresses generated from a car with a total output of more than 900 brake horsepower (bhp).