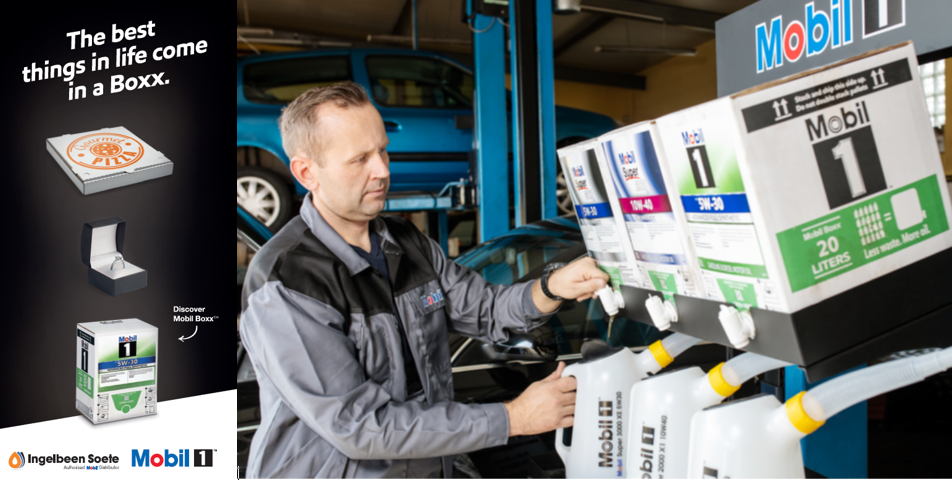 Mobil Boxx is our new and advanced solution for the storage of Mobil lubricants in your workshop. In the style of a bag in a box, the Mobil lubricant is stored in a strong bag, supported by a cardboard box and poured via a tap on the outside of the box. This tap provides improved control over the flow of the oil, which can reduce spillages, improving safety in the workplace. Click here for a short video.
The packaging is significantly easier to dispose of than traditional containers. The carton and bag can be dismantled and flat packed effortlessly, making discarding the packaging more efficient.
Interested within this advanced solution for your workshop? Contact us today.