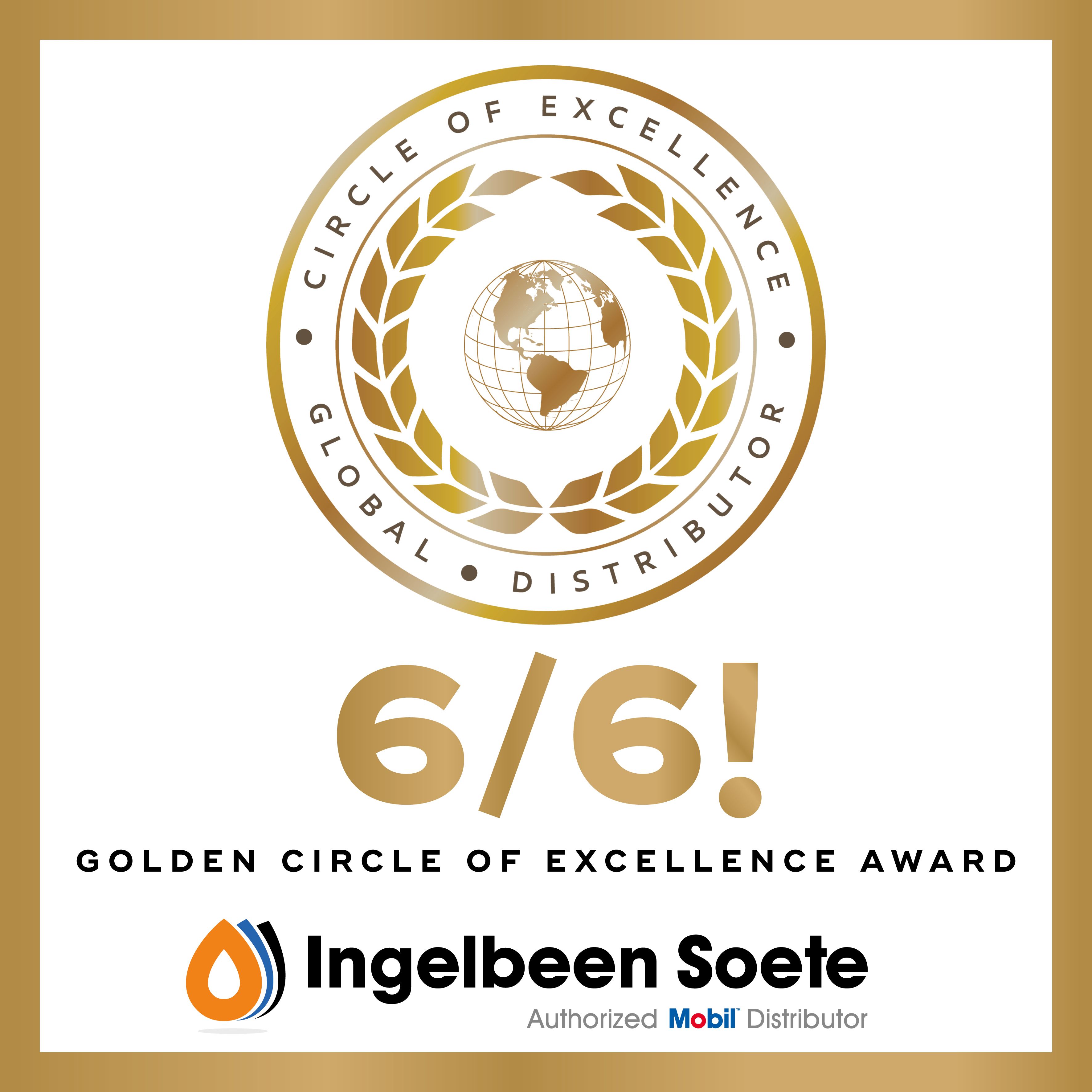 The Circle of Excellence Program recognizes exceptional Mobil Distributors performance across Europe, Africa and Middle-East. Ingelbeen-Soete is proud to announce to have won a golden award this year. It's already the 6th golden award in 6 years!
Ingelbeen-Soete achieved this Golden ExxonMobil Circle of Excellence Award by implementing a successful introduction campaign about the brand new Mobil SHC 846 Ultra. The Mobil SHC 846 Ultra proves to extend lubricant life time and to reduce maintenance costs, specially those related to varnish issues.
Ingelbeen-Soete was also rewarded by a Silver ExxonMobil Circle of Excellence Award thanks to its 'Road to the Digital Future Plan'.
The entire team is more than ready for a 7th award next year.