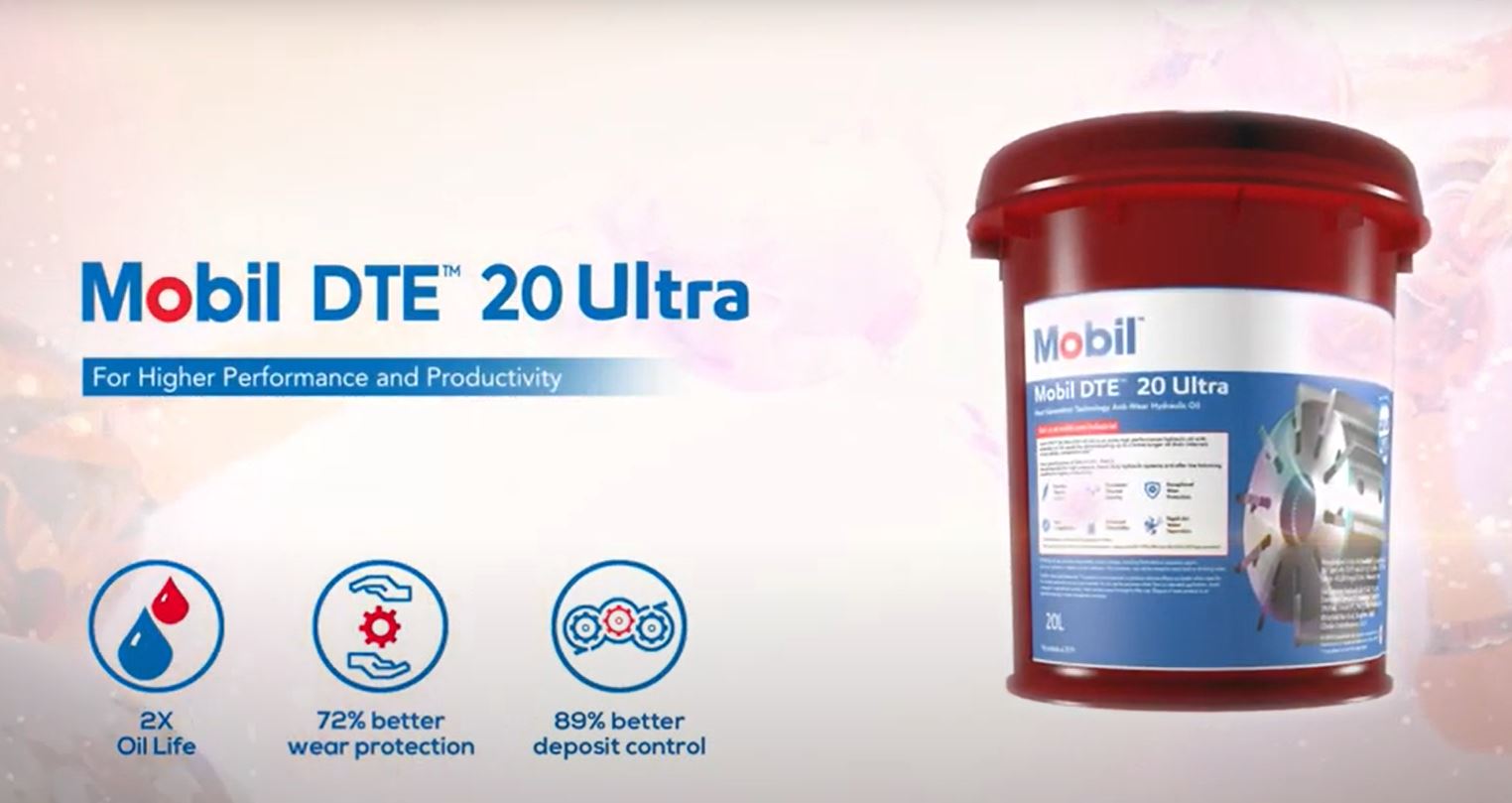 We understand how critical hydraulics performance is to your operation. That's why ExxonMobil works hand-in-hand with Equipment Builders to ensure Mobil lubricants meet the technical requirements of modern hydraulics systems.
We are proud to announce the introduction of our Mobil DTE™ 20 Ultra Series of next generation, long-life hydraulic fluids, which have been specifically developed to meet the stringent requirements of today's high-pressure and high-output systems. This new range will replace –and is fully compatible with– Mobil DTE™ 20 Series fluids.
The series delivers strong anti-wear performance and up to double oil life, giving you a viable way to cut costs and increase productivity. Crucially, its formulation can also help operators to select a single product for multiple applications, streamlining inventories.
Mobil DTE 20 Ultra Series fluids have passed the Bosch Rexroth hydraulic pump test and are certified as seal-compatible by Eaton. They also meet the relevant requirements of both ISO and DIN industry standards. Those new product will replace the Mobil DTE 20 Series during the upcoming weeks.