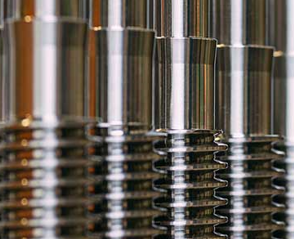 Genker Machinenfabriek n.v. | Mobil SHC Polyrex 222 | Genk, Belgium
Situation
Genker Machinenfabriek has been in the drive technology market since 1973. A number of standard products are produced, but in many cases customers ask for tailor made solutions. In this case, tubular motors are produced for various applications. The gearboxes of these tubular motors are grease-lubricated. New developments have been investigated to make the drive as efficient as possible. To this end, various options were investigated and grease lubrication was also discussed.
Recommendation
After a thorough study, Ingelbeen-Soete bv, advised to switch to Mobil SHC Polyrex 222. This grease is based on synthetic oil and has a patented polyurea thickener, having the ability to reduce mechanical and internal friction and thus improve the efficiency of transmissions and bearings.
Result and savings
Various tests have shown that with Mobil SHC Polyrex 222 the electric motor, driving the gearboxes, no longer exceeds the electrical current limit. An average power drop of no less than 38% has been established. In addition, grease consumption has also been optimized, so 13% less grease has to be used.
Benefits:
Higher margin for extra load
Grease consumption savings
Higher customer satisfaction